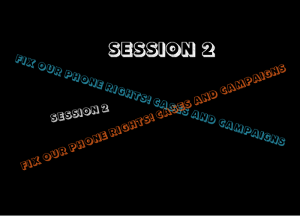 Session 2
Fix our phone rights! Cases and campaigns! Cases and campaigns
แนะนำวิทยากร – Speaker
(Video Presentaion) David Hurtado, CECU, Spain Unauthorised mobile services – SMS Clubs: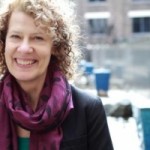 Unna Lawrence, ACCAN
Una Lawrence joined ACCAN in June 2012 in the role of Director of Policy and Campaigns. Una is responsible for managing the policy team at ACCAN, and has background knowledge of self-regulation and complaints handling in telecommunications as the former arbitrator with the Telephone Information Services Standards Council.
ดาวน์โหลดเอกสารUna Lawrence ACCAN
ดาวน์โหลด session2.1.2CDA_ACCAN2
Salimata Diarra, ASCOMA Mali  Mobile Consumers' Concerns in Indonesia:
Abdul Rohman, LKY
Abdul Rohman is researcher and community organizer at Yogyakarta Consumer Institute / Lembaga Konsumen Yogyakarta (LKY. He earned his MPA on non-profit and public organization management from Askew School of Public Administration, Florida State University, US. Mr. Rohman also a lecturer at Communication Department, Indonesian Islamic University, Yogyakarta. His research interest ranges in the area of information and strategic communication, democracy and peace, and gender equality.
ดาวน์โหลดเอกสารSession2.3CDA_LKY [Compatibility Mode]
Conchy Martin Rey, Confederecion de Consumideros Y Usuarios (CECU), Spain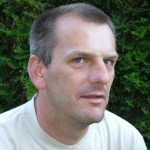 Boštjan Okorn,  ZPS – Zveza potrošnikov Slovenije
Boštjan Okorn is the a testing and technology expert at Slovene Consumers' Association (ZPS – Zveza potrošnikov Slovenije)
His experiences go back in 1993 when he started to cover technology as a journalist for biggest Slovenian newspaper, Delo. In 1999, Boštjan started to write expert articles for Slovene Consumers' Associations magazine VIP. In 2006, he joined the European funded project on comparative testing and after 3 years became fully employed at ZPS, where he coordinated product testing and also gave advice and wrote about ICT, cars and other technology topics. Boštjan regulary meets people from industry (operators, regulator) and represents ZPS at different technology meetings and round tables.
ดาวน์โหลดเอกสารSession2.5CDA_ZPS [Compatibility Mode]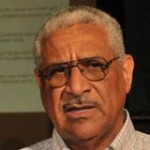 Nasreldin Ibrahim Shulgami Abdalla, Sudanese Consumer Protection Association, Sudan
Dr. Nasreldin Shulgami is a Food Scientist. He graduated from Czechoslovak Agriculture University and earned a postgraduate degree from Nottingham University, United Kingdom. He is the Chairman of the  Sudanese Consumer Protection Society.  He is an Honorary Consul of Slovak Rep in Sudan. Dr. Shulgami is a Board Member of the Medical Council, National Drug Council, and the Board of Directors of Sudanese Standard and Metrology Association. He is an activist of more than ten voluntary societies.
ดาวน์โหลดเอกสารSession2.6CDA_SudaneseCPA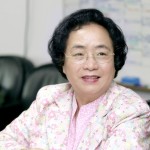 Jai Ok Kim, Consumers Korea
Jai Ok Kim is a Council member of National Economic Advisory Council appointed by President of Korea. Ms. Kim is a Board member of National Medical Center.
She is also the  President of Korea Climate Environment Network, which has 46 member organizations from consumers, women, environment, and civil cosiety organizations, which work on Climate Change and environment protection. Last month she was appointed as a Committee member of Presidential Committee on Green Growth in Korea.
She is a Steering Council member of IBFAN AP and PAN AP. She was a Chair of ISO Consumer Policy Committee (ISO COPOLCO). She has served as a Committee member of "Presidential Regulatory Reform Committee ", "Presidential Commission on Sustainable Development (PSCD)", Korea. Ms. Jaiok, Kim has co- authored 11 books; Changing the Marketplace for a Safer Life for all, Consumer Movement, Consumption Sociology, Climate Change, Oil watch etc.
ดาวน์โหลดเอกสารSession2.7CDA_Kim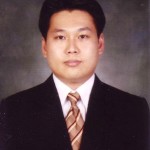 Paiboon Choungthong (Dr.-Ing.)-Moderator 
Lecturer at Department of Production Engineering King Mongkut'sUniversity of Technology Thonburi  (KMUTT). He is an activities in the consumer protection affairs , 2012 – present subcommittee of the National Broadcasting and Telecommunication of Thailand for Consumer Protection and he was former a Committee of the Senate of Kingdom of Thailand in 2011, Committee of the House of Representative in 2010 and Subcommittee of the Office of the Commission  for the Consumer Protection in 2008 …..